Our teachers know their students and work with them to help them realise their potential as learners. Our focus on authentic learning and authentic assessment ensures that we challenge our students to grow in their learning and achieve their personal best.
Throughout our community of Sydney Catholic schools, we have shown high performance of our students in measures such as NAPLAN and the HSC.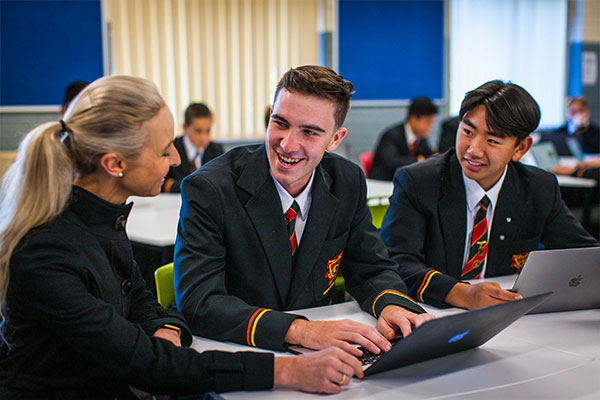 Marist College Eastwood students produced outstanding 2022 HSC results, despite the many challenges over the last two years, completing the HSC is an achievement and a testament to their absolute dedication and hard work.
Marist College's outstanding results demonstrate that determination, effort, agility, creativity, great programs and best teaching practice have a positive impact on student outcomes.
Highlights
Placed in the top 150 in the State for the past 5 years.
Top Rank in the State for

Fifth in English Extension 2
Second in French Beginners

65 Students were included on the 2022 Distinguished Achievers List

86.3% Achieved a Band 4, Band 5 & Band 6




100% of Band 5 & Band 6 in

Extension 2 Mathematics

History Extension

Music

Visual Arts

1st place in Diocese for

Extension 1 Mathematics

Extension 2 English

History Extension

French Beginners
HSC Merit List
In further examining results there were some outstanding individual efforts which deserve recognition and commendation:
All-round Achiever

(For achieving a Band 6 in 10 or more units)
Top Achievers (Top Ten in NSW)

Sean Cullen – English Extension 2
Zachary Smith – French Beginners