Our teachers know their students and work with them to help them realise their potential as learners. Our focus on authentic learning and authentic assessment ensures that we challenge our students to grow in their learning and achieve their personal best.
Throughout our community of Sydney Catholic schools, we have shown high performance of our students in measures such as NAPLAN and the HSC.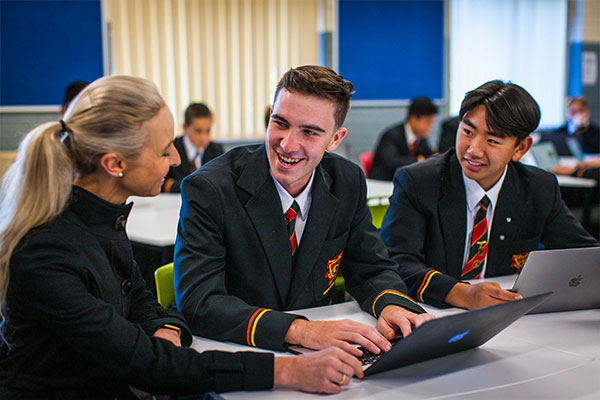 These results were an affirmation of the collaborative and disciplined work done by our boys and staff in teaching and learning and in our preparing for the HSC. 
Marist College Eastwood was the highest performing school in the Inner West Region of Catholic Schools, and the second highest performing boys school in the Archdiocese of Sydney.  The college has performed admirably when compared to neighbouring congregational, independent and selective schools that are situated within the geographical boundaries of the region.

Highlights 
15%  Band 6

97 % of students completing an ATAR accepted into University

Highest ATAR 99.1




1st place in Diocese for

Information Processing and Technology 

Italian Continuers & Italian Extension

Software Design and Development

One all rounder 

73% of HSC students achieved at least one band 6

Highest ever school ranking (placed 105)

92% of standard subjects above state average

Band 6 in 19 different courses
HSC Merit List 
In further examining results there were some outstanding individual efforts which deserve recognition and commendation:
All-round Achievers List

(For achieving a Band 6 in 10 or more units)
Three students achieved First Place across four subjects in the Diocese

Marc Depergola

Information Process & Technology

Roy Mazzei

Software Design Development

Jayden Scott

Italian Continuers and

 Italian Extension